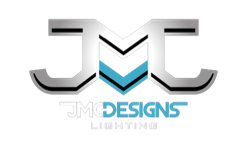 J. Mitchell Cronin is a professional Lighting Designer born and raised in Houston, Texas with a BFA in Theatrical Design and Technology from Sam Houston State University and several certifications from the Stagecraft Institute of Las Vegas. He is currently pursuing his MFA in Lighting Design under the tutelage of Tony Award-winning designer Brian MacDevitt and Andrew Cissna at the University of Maryland located in the vibrant theatrical community surrounding Washington D.C.
Mitchell's lighting has been seen on stages across the Houston area and total over 100 fully-produced designs including several world premieres with Stages Repertory Theatre and The Catastrophic Theatre Company along with various regional premieres with Main Street Theater, The Ensemble Theatre, Horse Head Theatre Company, and others. He has been honored with commendations from The Houston Press Theatre Awards (2019 Curse of the Starving Class), Broadway World Regional Awards (2017 Simply Simone), and The Ensemble Theatre's Giorgee Award (2019 Josephine Tonight, 2017 Simply Simone, 2016 A Soulful Christmas).
He has also regularly worked with local companies including The Houston Ballet, Theatre Under The Stars, Houston Grand Opera, Prague Shakespeare Company, A.D. Players, Classical Theatre Company, Midtown Arts and Theatre Center of Houston, Opera In The Heights, Aperio Music of the Americas, Prohibition Theatre, Diverse Works, Urban Souls Dance Company as well as several other performance and event groups in and around Houston.