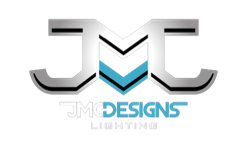 J. Mitchell Cronin is an award-winning Lighting Designer based in Washington DC. His passion for the transformative art of storytelling has been cultivated with over two-decades in the performing arts.
The power of stories can be seen throughout history; in an era of disinformation and animosity, our stories grow increasingly important to share in our communities. Through the creation of over 100 designs, Mitchell has extensively explored his place as a storyteller through the art of light.
Theatre artists bear a great responsibility to create moving work that brings people together- both physically in a space and emotionally through shared experiences and empathy. Mitchell is proud to count himself among their ranks and he continuously looks forward to the next collaboration of creation that lies ahead.
A native Houstonian, Mitchell's designs have been recognized by The Houston Press Theatre Awards- Best Lighting Design 2019 (Curse of the Starving Class), Broadway World Regional Awards- Lighting Design of The Decade Runner Up (Simply Simone), Best Lighting Design 2017 (Simply Simone), and Best Musical 2019 (Josephine Tonight), and The Ensemble Theatre's Giorgee Award- Best Lighting Design 2019, 2017, 2016 (Josephine Tonight; Simply Simone; A Soulful Christmas).
Mitchell is honored to have collaborated on the creation of several world premieres with Stages Repertory Theatre and The Catastrophic Theatre Company along with various regional premieres with Main Street Theater, The Ensemble Theatre, Horse Head Theatre Company, and others.
He has regularly collaborated with arts groups including The Houston Ballet, Theatre Under The Stars, Houston Grand Opera, Prague Shakespeare Company, A.D. Players, Classical Theatre Company, Midtown Arts and Theatre Center of Houston, Opera In The Heights, Aperio Music of the Americas, Prohibition Theatre, Diverse Works, Urban Souls Dance Company and others.
As a graduate of Unversity of Maryland's renowned MFA design program, Mitchell had the privilege of a shared mentorship between the powerhouse trio of Tony Award-winning designer Brian MacDevitt, Amith Chandrashaker, and Andrew Cissna. The influence of these three lighting designers has had a strong influence in shaping his personal artistic aesthetic, approach to each design, and storytelling overall.